After my success with the papercraft Battlecruiser from Starcraft I decided to complete another model based on machinery from a sci-fi franchise. Initially I looked at my library of Warhammer 40k vehicle templates but realised many had major structural issues. Eventually I resolved to build a heavy star of Clan mechs, with the current plan involving a Shadow Cat (medium), Timber Wolf (heavy), Summoner (heavy), Mad Dog (heavy), and Dire Wolf (assault). Many of these mechs are fielded by different clans, but they were the main ones for which I had templates.
I started with the Timber Wolf ("Mad Cat" in the Inner Sphere), a relatively simple model to ease back in after a few months break.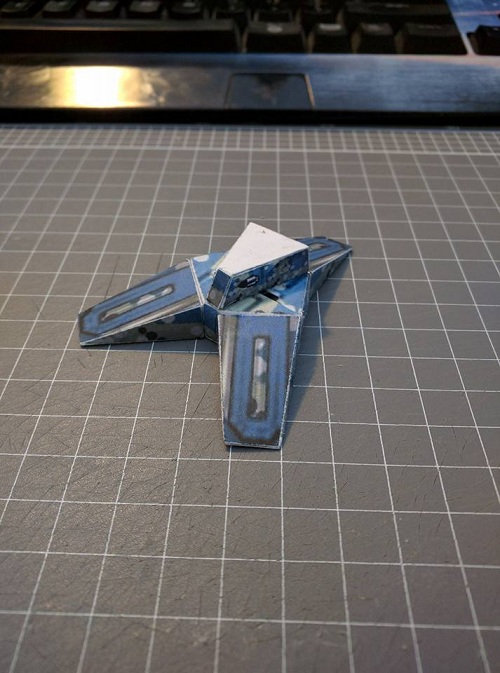 You can see in the above picture that it came pre-textured, creating a much more vibrant and "realistic" model. In some areas the texturing even works to create a 3D effect that would have been nightmarish to create with cardstock.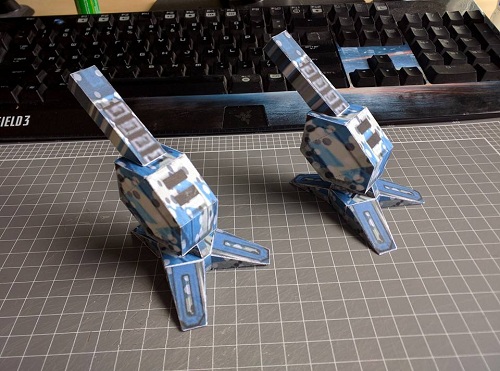 At this point I started to worry it might not be stable without support on such thin, backwards jointed legs.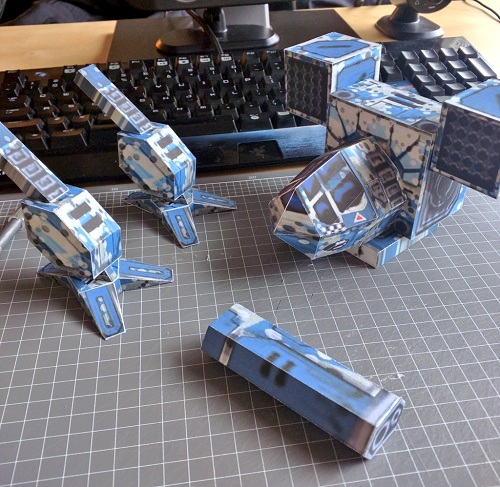 Here are the completed legs, body, and one arm.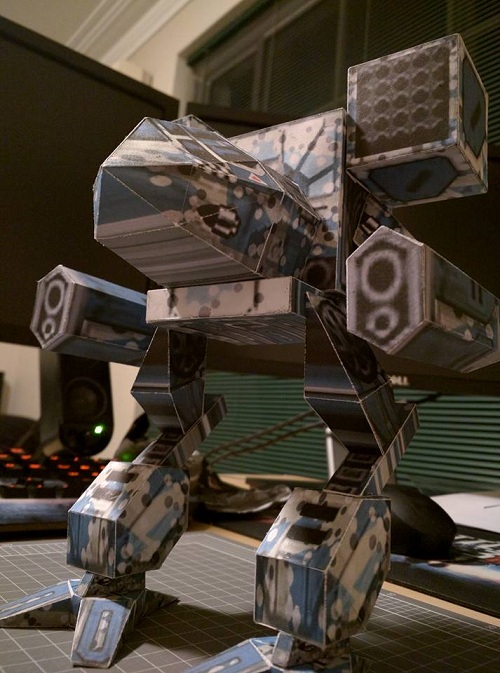 An imposing, low-angle view of the finished Timber Wolf/Mad Cat MechWarrior.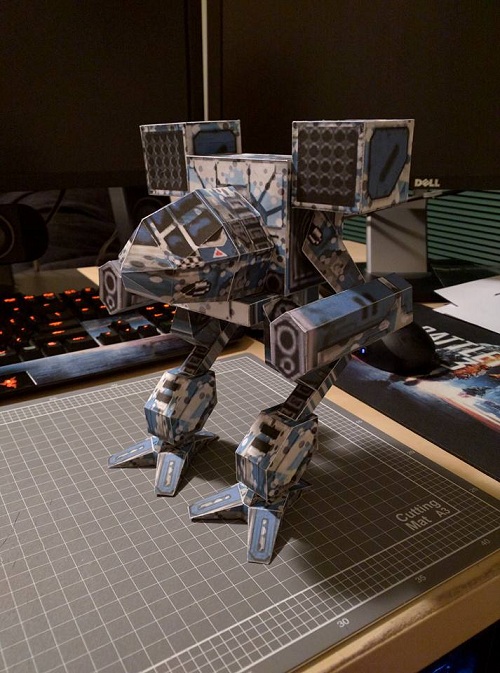 Here's another shot of the completed piece in all it's earth-stomping glory. Pretty happy with how this turned out.
This was a relatively quick build, taking about a week in April; I delayed writing up the post due to a busy work schedule. It wasn't overly taxing but the end product still came out nice. Can't wait to see how the next models go!